Piggy Bank Collection (by designers)
Exhibition and sales
27th October - 9th November 2010
Shinjuku Isetan (伊勢丹) on the 5th floor.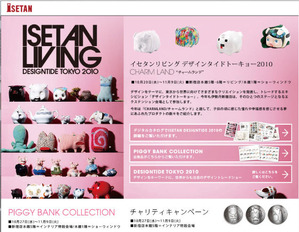 This exhibition is a collaboration between Isetan (department store) and Designtide. A great long list of designers (both international and Japanese) have designed unique piggy banks with a range of media including felt and knitting. If you're in the area pop in a have a look!
You can take a look at
Miqurafresshia's
and
203gow's
delicious creations.